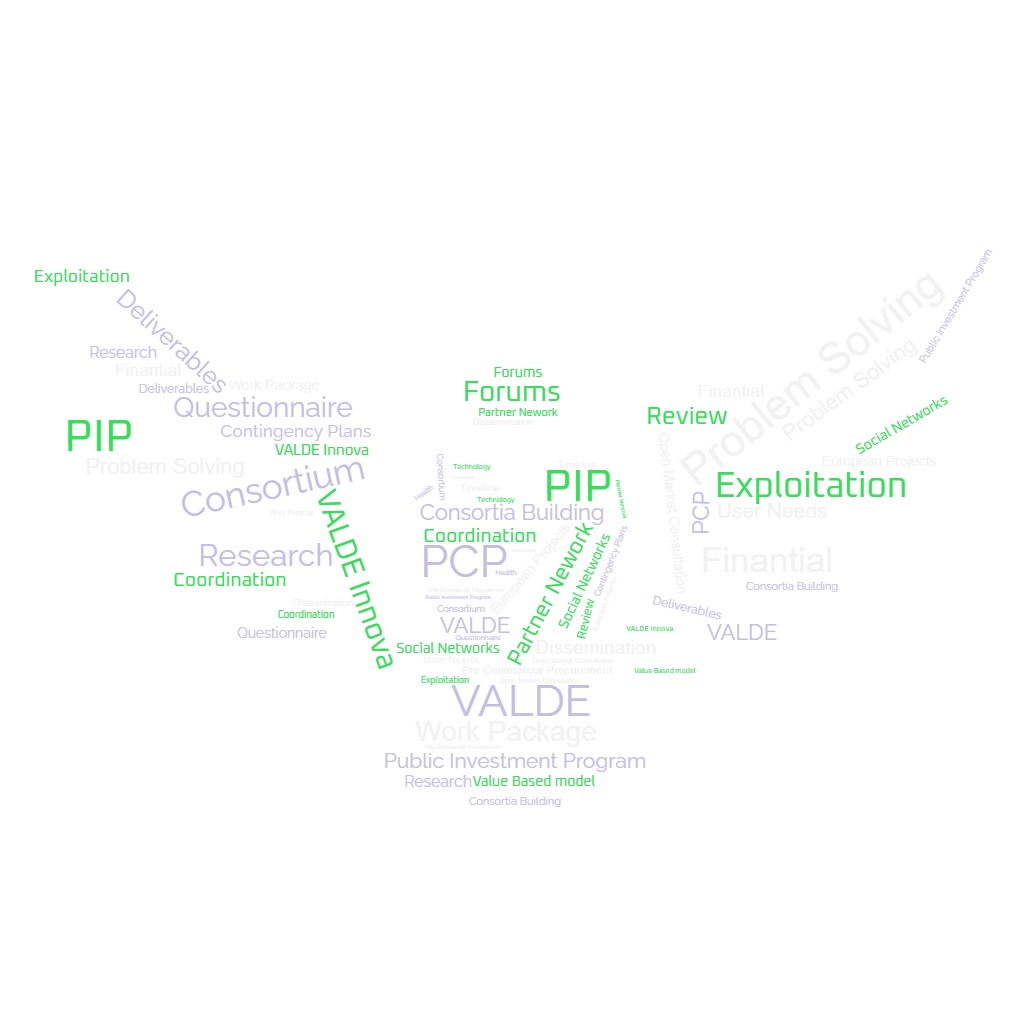 We work on the EU Programmes for research and innovation in HealthCare since 2003, with wide experience in evaluation and review of collaborative projects. We offer our expertise in setting up proposals, EU Calls, selecting partners and coordinating and managing research and innovation projects. 
Our experience at your service
VALDE Innova is a small consulting firm which promotes and participate in innovation projects in the field of ICT for Active and Healthy Aging and eHealth, mostly supported by Innovation Procurement instruments.
The goal of VALDE Innova is to foster the long term impact of the involved projects. VALDE Innova has proven experience in European Projects, project management, innovation procurement and digital marketing.
VALDE Innova integrates the work of a network of consultants according to the needs of each project. Facing societal challenges implies to deal with a very complex context and it is necessary to keep an holistic vision over many interconnected ingredients to always move a step further.